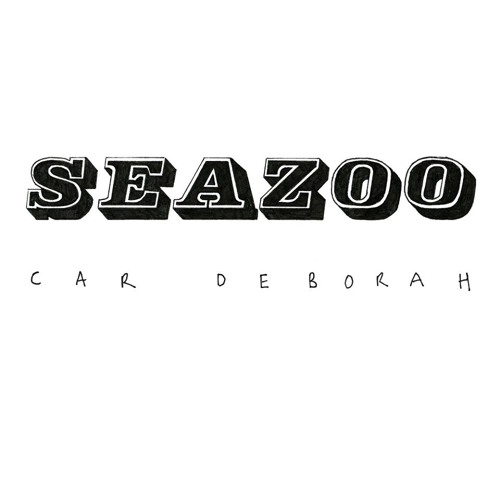 Following the release of Ken EP back in 2013 and some singles afterwards, Wrexham's finest pop band, Seazoo are back on track. Car Deborah, their new EP is due to be out on June 1st through Fandango label.
Car Deborah is kicking off with Dawn in The Mirror, a road trip in the world of melodical pop with some vibes reminiscing of the likes of Teenage Fanclub or Los Campesinos. We just want to be into summer, with a glass of  wine and sun shining all in one short song. Following that, we can hear Panda Pains which was released earlier as a single this year. Panda Pains is quicker, with a touch of punk and well-worked guitar riffs. When listening to it we just want to invade a party dancefloor.
What to say about next track The Roar Of MJ Finnigan? We love the mix of female/male vocals together, kind of Belle And Sebastian-esque. We can feel also psychedelic 60s folk influences maybe with some folkish pop sounds. It's followed by Martyn and Jayne, perfect song to listen on a car roadtrip.We can definitely think of Stuart Murdoch when we give some attention to the vocals, a pure delight of pop. Seazoo's self-produced EP is then closing with Indigo Reader, a grungy instrumental song with strong guitar and drums, but still, with well-balanced melodies.
So June 1st, go to your Itunes or record seller to get this magnificent sounding EP!
Here's the psychedelic official video for  the Martyn and Jane track while waiting until the release.